"Golf is an awkward set of bodily contortions designed to produce a graceful result." — Tommy Armour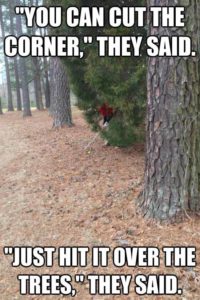 The away-tournament (Mountain View) that is scheduled for the 27th of this month has been cancelled because of the possibility of rain. The new date for this away-tournament is Mar 6th.
The winners of today's scramble was the team (threesome) of Cole, Carpenter and Soriano. They had a gross score of 72 and a net score of 57. Way to go guys.
Regards,
Robert Escobedo