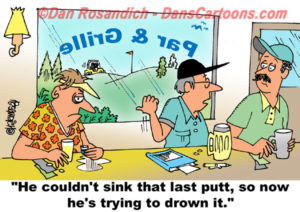 There will be a general membership meeting/ luncheon on Nov 9th at Santino's Pizza right after our tournament.
Everyone will be able to order the food of their choice. They have pizzas, sandwiches, pasta plates and a salad bar. You can even order by phone so that your food is ready when you arrive. Santino's is located on Telegraph Rd west of Ventura College and just east of Ashwood on the north side of the street right before Foster's Freeze if you are westbound.
Today's top golfers were Richard Guzik with an 84 gross score and Ron Laufer with a 68 net score. Way to go guys.
Regards,
Robert Escobedo