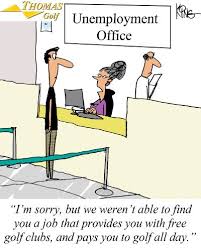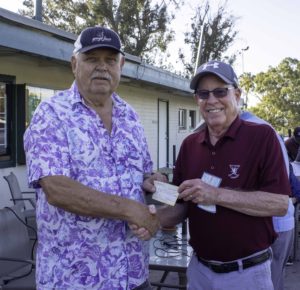 Greetings fellow golfers,
In the above photo, Von Williams receives his $ 50.00  check from SSMGC President Earl Clark for coming in second in this year's President's Cup.  The photo was taken today at the start of the regular tournament.  The other three winners didn't play today, so Earl will hold on to their checks until he sees them.
The Club Championship will be held on Sept. 5th and 12th.  It will consist of the following divisions:
*     Gross Champion
*     Net Champion
*     Super Seniors
The Super Seniors are eligible to claim the Gross or Net Championship if they play well enough to win any of these two divisions, but only one championship can be claimed by any one golfer.  This is a two-round tournament in which a final score will be computed for both rounds.  You must have a least 10 rounds of golf in order to play.
Today's top golfer was Ron Laufer.  He had the best gross score with a 79 and the bet net score with a 59.  Way to go Ron.
Regards,
Bob Escobedo